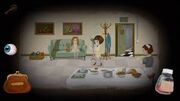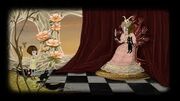 I honestly always liked to think of Fran's adventure was real. To me, I sort of always thought Fran Bow was a Fantasy or Science Fiction game, or something like that.
But it's really up to the player, considering it never really tells you. 
What do you guys think?
Do you think Fran was just imagining this, or maybe did/does she have some sort of power that allows her to see things that other people cannot?
Ad blocker interference detected!
Wikia is a free-to-use site that makes money from advertising. We have a modified experience for viewers using ad blockers

Wikia is not accessible if you've made further modifications. Remove the custom ad blocker rule(s) and the page will load as expected.